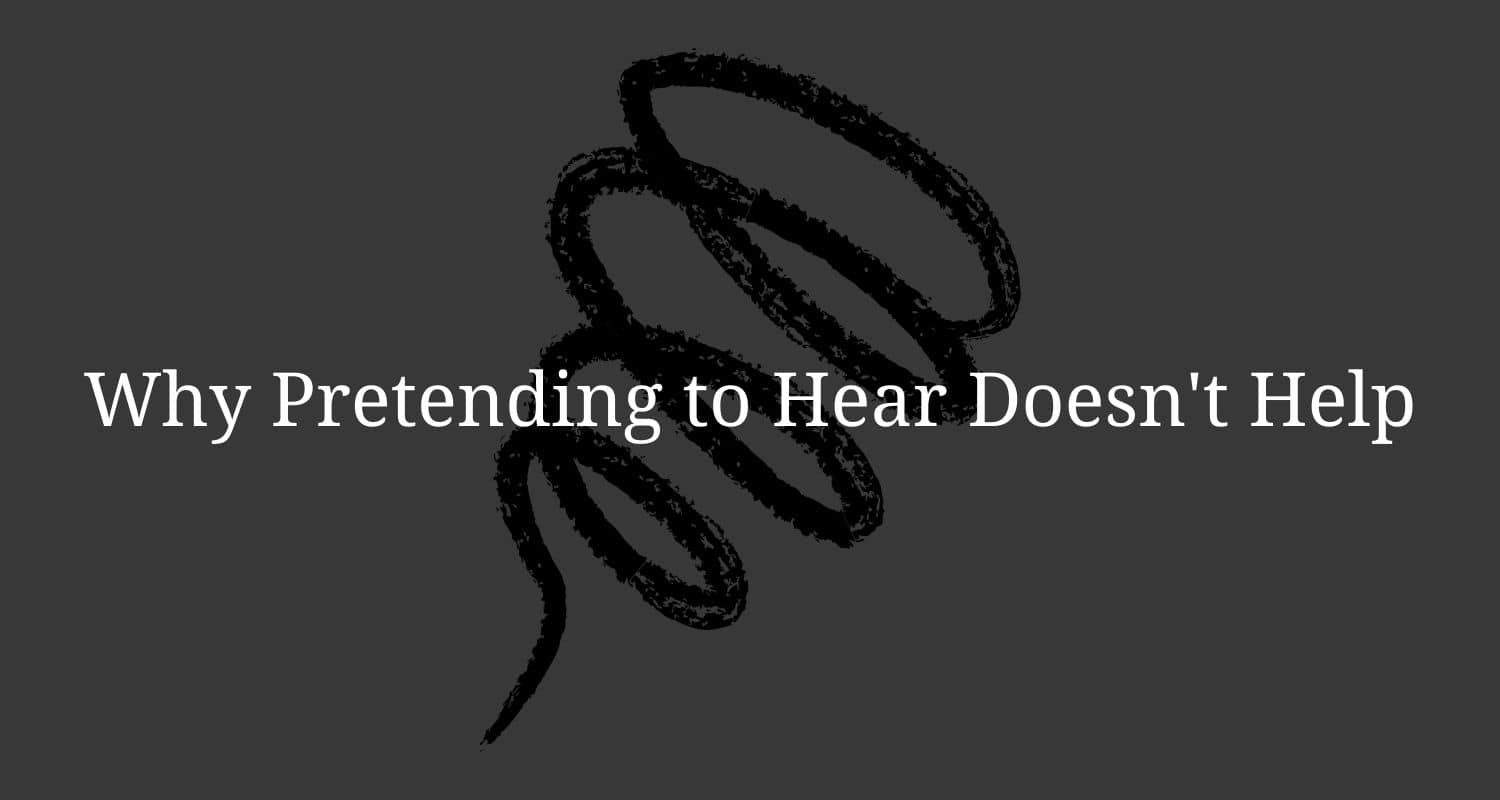 Hearing loss can be tricky. We want to think we have a handle on it, but it takes a little more care and attention than we're often ready to give it. Especially when we're new to hearing loss, we may be more apt to remember the times when we were able to carry on a conversation easily—such as when a friend with a loud voice stopped by for a one-on-one chat—than the times when hearing loss made it nearly impossible to communicate.
Hearing Loss Can Make Conversation Prohibitively Difficult
We may not be used to thinking of it this way, but one of the biggest problems in the early stages of hearing loss is the exhaustion that it brings with it. Especially in a crowded room, like a restaurant or an extended family gathering, trying to listen to what someone is saying can really wear us out! A lot of people mistake this fatigue for a separate condition, perhaps related to their age— "I just can't stay out as late as I used to!"
If we are reasonably polite people, we may start to feel bad for asking everyone to repeat themselves. At some point, the line gets blurred between our own fatigue and frustration, and our desire to let other people speak freely without asking them to accommodate our hearing needs. Somewhere in that blur, we might start to pretend to hear.
We've all done it! Even people with normal hearing have been known to pretend to hear in a crowded place, in hopes that the conversation will move forward. Unfortunately, pretending to hear can become a habit, especially for those of us who regularly struggle to hear what another person is saying. At best, this means we're not really connecting with the people we're talking to. At worst, we may offend someone, or even make a critical mistake at work.
Pretending to Hear Is Not a Long-Term Solution
It's important when we catch ourselves pretending to hear, to note that we're doing it, even if it didn't cause any problems this time. Pretending to hear is not a long-term solution to our hearing issues! We might get away with it once or twice, but over time it whittles away at our feeling of connectedness, and friends and loved ones will start to suspect that we have memory issues when we're never able to remember our conversations with them!
Hearing Loss Affects Memory
Even mild hearing loss is known to cause legitimate memory issues. This is likely because the extra effort it takes to understand what we are hearing moves the project of speech comprehension outside our auditory cortex and to other parts of the brain. This affects our memory of our conversations in two ways.
First, the auditory cortex is located very close to the center of the brain for short-term memory. Normally, the process of understanding speech and remembering it in the short term happens automatically. By employing other parts of the brain for speech understanding, the distance that our eventual understanding has to travel to be consolidated in short-term memory is greater, and we are likely to lose some of it.
Second, this process takes more energy. Those other parts of the brain that we are employing to understand speech are usually used for thinking about the speech we've heard, making connections to other things in our memory, and formulating responses. If the conversation is taking place at a normal pace, our brain is simply overtaxed. This is also how hearing loss wears us out, but our decreased ability to remember our conversations happens by the same process.
Hearing Aids Can Help
If you haven't kept up with hearing aid technology in the last few years, it may be worth taking a look again. Hearing aids can now perform some pretty magical operations, thanks to advances in computer audio processing technology.
Nearly all hearing aids employ DSP (digital signal processing) which reduces background noise at the same time as it amplifies speech. This technology is extremely useful in more chaotic environments and can help you follow a conversation much more closely even when other conversations may be happening nearby.
Directionality is also common in hearing aids today. By engaging the directional program in your hearing aids, they will automatically prioritize sound that is coming from in front of you. Simply look in the direction of the sound you want to hear, and it will be louder than everything else around you.
If you or a loved one is having hearing issues, don't pretend to hear! Make an appointment for a hearing test today and find out what hearing aids can do to ensure you never miss a word!
Pueblo, Colorado (Main Office)